We specialize in treating a variety of common ailments. If your feet need attention, book an appointment today!
If you are under constant physical or mental stress reflexology could benefit you, book an appointment today!
Are you experiencing constant pain?  Have you thought of trying Laser Pain Therapy?
In your home, a Registered Nurse will come with all of the supplies and will provide foot care to you and your family.
It is best to schedule care every six weeks to keep your feet healthy.
Advanced Nursing Foot Care provided by a Registered Nurse in our Clinic or in your Home: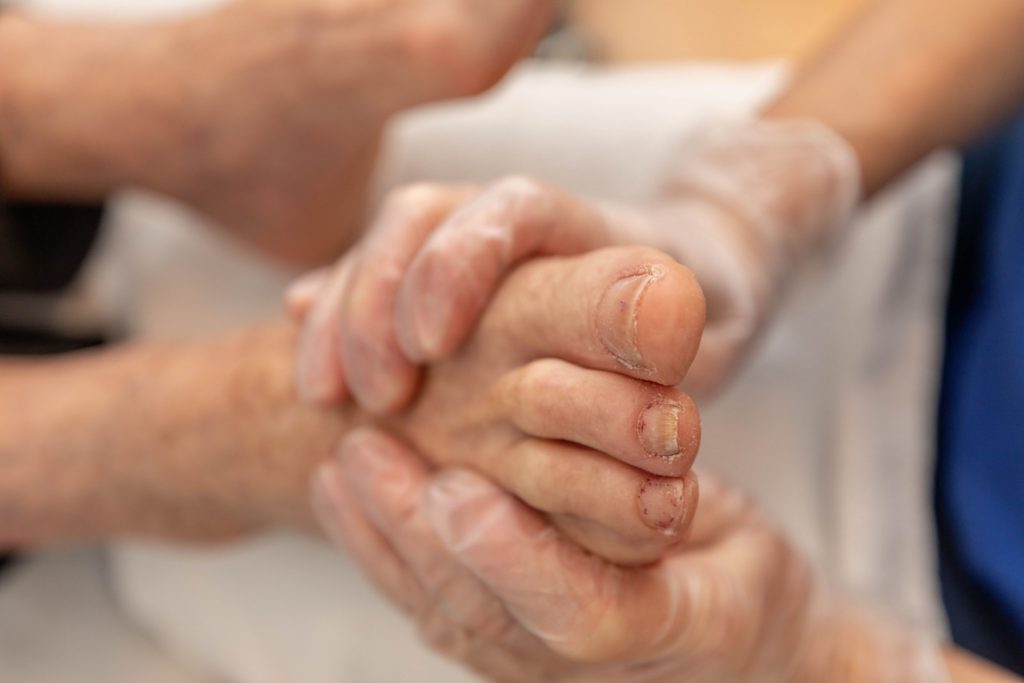 Diabetic foot care and education
Diabetic Peripheral Neuropathy
Arthritic Foot Care and Education
Fungal Nail
Medical Pedicure – Regular and Fungal
Corns
Callouses
Ingrown Toenails
Wart Treatment
Filing, trimming, cutting of thickened nails
Referral to custom made Orthotics
Foot care training including prevention and ongoing care
Reflexology:
Foot assessment to discover where in the body the pain is presenting.
 Relieve of tension
Improve circulation
Helps the body to normalize itself naturally
Reflexology is a natural healing art based on the principle that there are reflexes in the feet, hands and ears, which correspond to every part, gland, and organ of the body. Through application of pressure on these reflexes, reflexology relieves tension, improves circulation and helps to promote the natural function of the related areas of the body.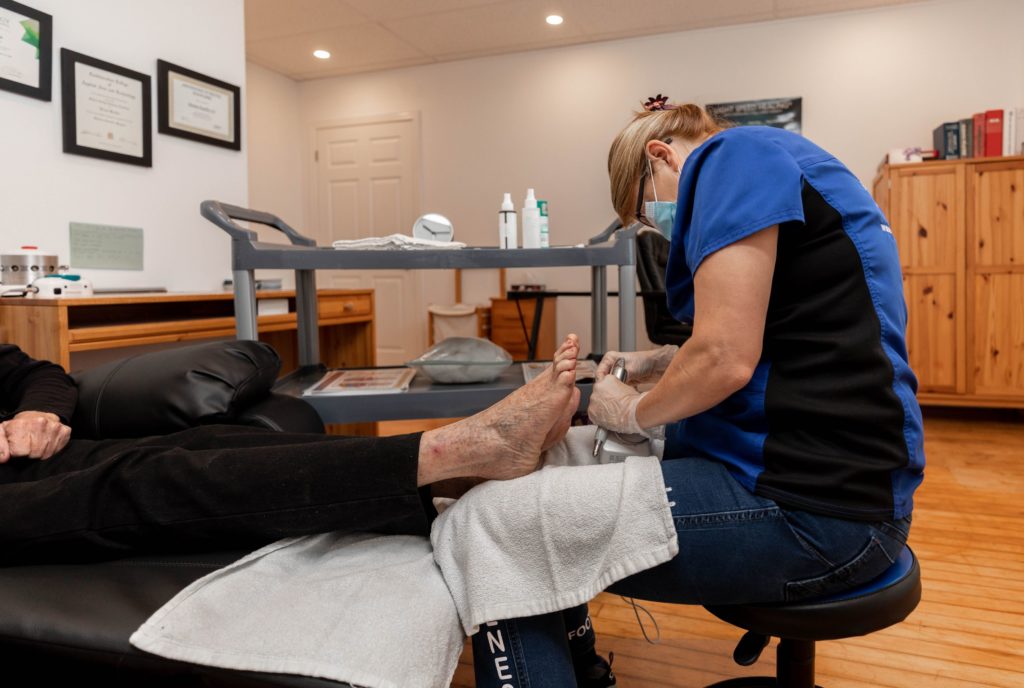 There are more than 7,200 nerve endings in each of your feet which have extensive interconnections to the spinal cord and brain with all the areas of the body.
 Your feet are under constant physical pressure. Tension and stress through friction and repeated trauma seem to cause blockages that impinge on muscles and nerves. A reflexology foot treatment seems to breakup deposits of toxic waste, which relieves pain and discomfort while promoting a release of endorphins.
Laser Pain Therapy:
Non-invasive procedure improves your microcirculation, support your immune system and reduces pain and inflammation. Did you know that Laser pain therapy stimulates nerve regeneration? Decreasing nerve sensitivity.
Primary wound care, saving you time from going into Emerge or Ambulatory Care.
Foot Care utensils are disinfected with a PREempt RTU products
 Insured through the Registered Nursing Association of Ontario