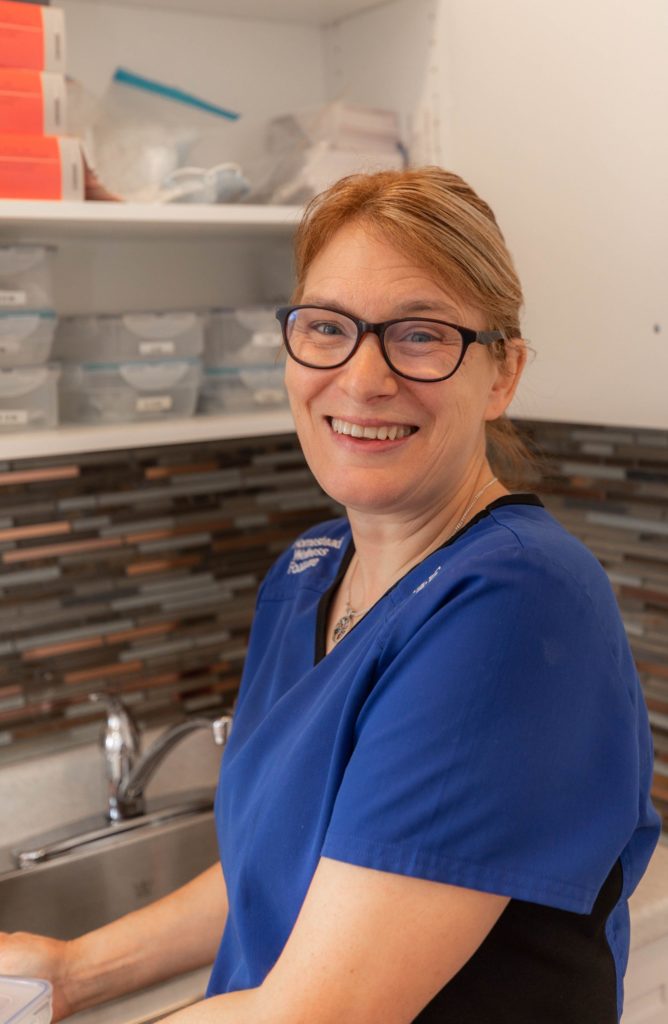 Donna Kurfiss, RN, advanced foot care, primary wound dressing, reflexology and laser pain therapy provider. Donna has been a registered nurse since 1995, at the WPSHC, Belvedere Heights, Lakeland Long Term Care, Victoria Order of Nurses with more than 20 years of experience. Certifications include Advanced Foot Care Certified, Registered Nurse, Laser Pain Therapy Certification, Registered Certificate Reflexologist Therapist. Donna provides care in her clinic located at 477 Turtle Lake Road and mobile care services in West Parry Sound – Muskoka
The care provided is worth every moment of it, you will experience pain relief and a general feeling of walking on air.
"After being in healthcare for so many years as a Registered Nurse I came to realize that people neglect their feet and that proper preventative foot care is an important component of healthy living. Seeing and acting on this gap in ones personal health care I became a Registered Advanced Foot Care Provider." Donna Kurfiss
Greenshield, Veterans Canada Care Blue Cross direct billing available.
Come inside the Homestead Wellness Clinic: